Earn as you Learn with Avesta Technologies
A paid software apprenticeship program. Get trained by industry professionals, and learn to code in a production environment.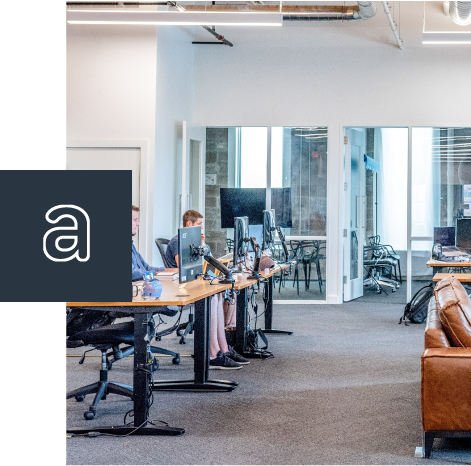 What is Avesta Aspire Program?
Avesta Aspire is a full-time, paid apprenticeship program designed to transform you into an industry-ready professional capable of working on a modern technology stack.
Why should you join the program?
Mainstream computer-science related programs teach you fundamentals; this will make you a production-ready developer.
What would I learn in this program?
Most academic and professional training programs teach so many skills that you become a jack of all trades and master of none. This program focuses on making you learn to code like a professional and master javascript fundamentals and its related frameworks and tools like React.js and Node.js.
How will I learn?
You will follow a structured path curated by our team. Our program follows a hands-on approach, and our team members who have experience of more than seven years in cloud-native space will mentor you.
Who can join this program?
Any technology enthusiast who is a self-starter or has an academic background in computer science/engineering /application-related programs wants to make a career as a software engineer.
How can I join the program?
We will give you reading and practice material to prepare for the test. You can appear for the test once you are ready, and if you qualify, our team will interview you; if our team thinks you have what it takes, you are on.
Will I be paid during the program?
Yes, you will receive a fixed stipend during your training program.
How long will this program last?
The program will last for 6 to 8 months, depending upon your progress.
Will I get a job after I complete the program?
Yes, if you complete the program successfully and our team finds that you can code in the production environment; if not, then we may assist you with external placement.
How do I enroll in the program?
You can enroll in the program by sending your resume to careers@avestatechnologies.com.
Where can I find more information about this program and the company?
To know more about the program, you can download the Avesta Aspire Program guide and visit www.avestatechnologies.com to learn more about the company.
Download Avesta Aspire Program Guide